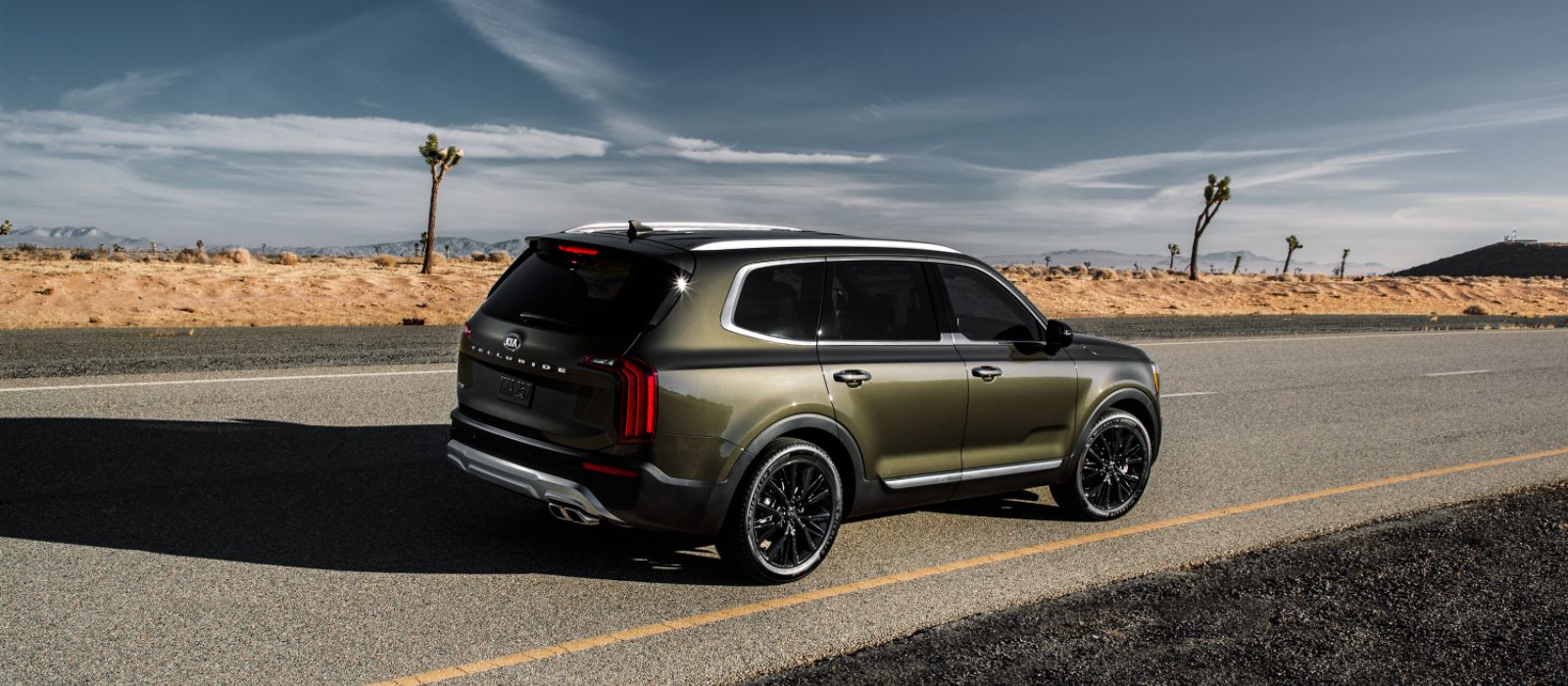 Rick Case Kia Duluth

New Kia Telluride SUV
The Kia Telluride proves that family SUVs don't have to be tame - Find yours here at Rick Case Kia
There are plenty of midsize SUVs at dealerships across the greater Atlanta area these days that offer more than the average five-passenger seating arrangement, and that provides growing families with an ever-growing range of options.
But if you're like a lot of folks we've met over the past few years here at Rick Case Kia, then you're simply not satisfied with driving an average "people mover" SUV. You want something that's comfortable and sophisticated enough to drive your family throughout the city, but equally capable for picking up and heading out for a weekend adventure to the countryside at a moment's notice. And with as much capability and feature sophistication as it has space, the new Kia Telluride is one eight-passenger midsize SUV that's practically purpose-built to exceed your expectations. And if you're looking to get your hands on one, you'll be happy to learn that the Kia Telluride is now for sale at our Duluth, GA dealership.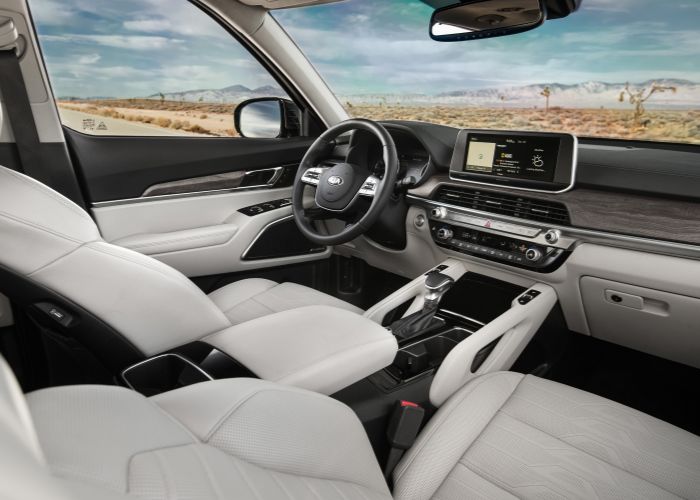 Critics are raving about the new Kia Telluride - Here's why you should be too!
There's a lot to recommend the new Kia Telluride, but by far one of its more immediately endearing features is its style. With midsize SUVs, there's often a struggle to strike a balance between building a model that looks rugged and adventurous and building one that looks approachable and family-friendly. Fortunately, Kia has some of the best designers in the business, which is why the new Kia Telluride positively nails the balance between a confidence-inspiring exterior and an interior that's an absolute joy to spend time in.
As one of the Kia brand's newest and largest models, the Kia Telluride is certain to net you some double takes from passersby when you're driving around nearby Johns Creek, thanks in large part to its broad stance, imposing stature, and design keys like the stretched Telluride lettering emblazoned on its front and rear fascia. But inside the cabin, the Kia Telluride is all about keeping you and your loved ones comfortable and secure, no matter how long you have to spend on the road.
Head and legroom are as generous as you might expect throughout the cabin, even with the dual panoramic sunroofs overhead.
Whether it's the 10.25-inch touchscreen for the Kia UVO display up front or the USB ports available to all three rows of seating, the interior of the new Kia Telluride is replete with great tech features.
Thanks to available amenities like quilted, extra-padded Nappa leather upholstery available in a variety of colors, the Kia UVO may be as spacious as most family SUVs, but it feels much more upscale than many competitors on the market in the greater Lawrenceville area today.

Design and interior amenities aside, we think you'll find that the Kia Telluride becomes an entirely different beat when you take it out on - or off - the road. For example, we've noticed that Atlanta drivers love how responsive and easy-to-handle the Kia Telluride feels on the road, thanks in large part to its 291-horsepower 3.8-liter GDI V6 engine and four-corner independent suspension with self-leveling rear suspension. Plus, with Kia Drive Wise Advanced Driver-Assistance Technologies like Safe Exit Assist, the Kia Telluride can actually aid you in keeping an eye out for obstacles on the road.

On the other hand, folks from Norcross who love to get out and enjoy the outdoors from time to time love the fact that the new Kia Telluride can tow up to 5,000 pounds, so it's great for small boats and campers. And with an active on-demand all-wheel drive system with center-locking differential and four available drive modes, the Kia Telluride ensures that whatever sort of terrain stands between you and your destination, be it a freshly paved road or a steep muddy trail, you can overcome it with confidence.
Put the Kia Telluride to the Test
The Kia Telluride isn't just a departure from the everyday family SUV; it's a departure from anything the Kia brand has ever built. And if you're piqued your interest already, we think you'll find it's a lot more impressive when you get up close in person. So, the next time you're in our neighborhood here in Duluth, whether you're shopping at the Gwinnett Place Mall or playing a round over at The Georgia Trail at Sugarloaf, why not bring the family by to take a test drive in the new Kia Telluride? We think you'll be glad you did!