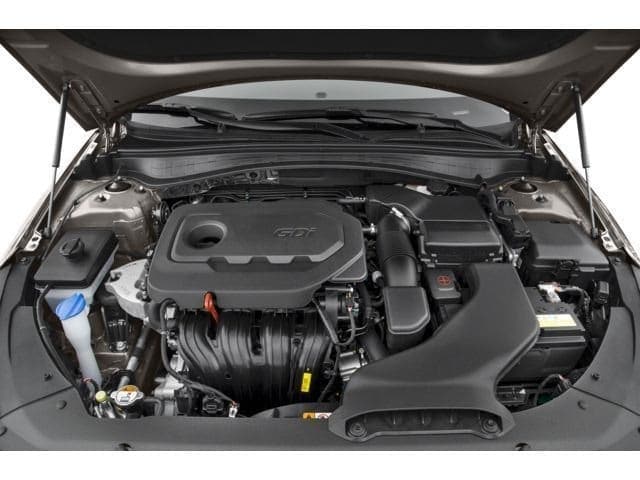 Kia Care 101 Get the rundown on all the most important elements of Kia repairs and maintenance from Rick Case Kia in Duluth
Regular maintenance and care is an essential part of owning any car.  However, while we happily employ an array of certified Kia service technicians here at our Duluth, GA dealership, we realize that not everyone can be an expert when it comes to car care. Fortunately, while you don't have to know everything that our technicians do, it is helpful to know a few key things about caring for your Kia car so that if nothing else, you know when to bring your car in to our service center near Atlanta, GA. So, in the interest of helping you learn a bit more about Kia car and repairs, we've prepared a brief breakdown of  common maintenance issues and frequently asked questions for you to browse below.
Make an Inquiry
* Indicates a required field
Kia Tire Care 101
Why should I rotate my Kia car's tires?

All tires wear down over time, but depending on your driving habits and the distribution of weight in your vehicle, it's often the case that the front tires wear unevenly long before the same happens to the rear wheels. Regularly rotating your Kia car's tires can help prevent this uneven wear and extend the usable lifespan of your tires.

How can I tell if my Kia cars' tires are worn down?

Some of the most common signs of uneven tire wear are small cracks forming the in the side walls of your tires or a feeling of vibration in the steering column during your daily drives around Johns Creek and Norcross. However, if you're unsure about whether or not your Kia car's tires are worn down, try the Penny Test. Insert a penny upside down into the tread well of your tires. If you can see only the bottom half of Abraham Lincoln's head on the coin, you're fine! If you can see his whole head, you should come get a new set of tires for your Kia car at our Duluth, GA service center.
Kia Oil Changes 101
How often should I change the oil in my Kia?

Every Kia model is different and your oil change needs may vary vastly depending on your driving style. That said, a good rule of thumb is to have your Kia car's oil changed roughly every 6,000 to 7,000 miles. However, it's also a good idea to consult your owner's manual or one of our experienced Kia service advisors at our repair center near Lawrenceville, GA to truly get the best idea of when it's right to change your oil.

Should I use synthetic or conventional oil for my Kia?

In general, it's better to use synthetic oil over conventional oil when changing the oil in your Kia car. Synthetic oil has a range of additives that help it to perform better in extremely high and extremely low temperatures and prevent buildup, keeping your Kia car's engine cleaner. At our Kia service center near Norcross, GA, we typically use synthetic oil for all our Kia oil changes, but we do have conventional oil in stock at your request.
Kia Brake Maintenance 101
Why is Kia brake maintenance so important?

Just as maintaining your Kia car's engine helps to ensure it starts and runs efficiently, maintaining its brakes helps it to stop effectively and responsively. If you value real peace of mind on the road, caring for your Kia car's brakes is absolutely essential.

What are some signs that I need to have my Kia car's brakes replaced or serviced?

There are a lot of different signs that your Kia may need brake maintenance, ranging from squeaking and grinding sounds to pulsation in the pedal or brake fluid leaking under your car. Ultimately, you'll  often find that one of the most common signs of brake issues is less responsive brakes. Fortunately, whether you need a new set of brake pads for your Kia or a full brake rotor replacement, we can easily assist with all your Kia brake service needs here at  Rick Case Kia in Duluth, GA.